---
Contact
Products
Cleaning / Degreasing Chemicals
Cleaning Equipments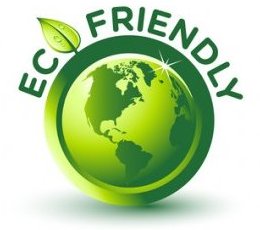 Power Clean aqueous cleaners uses a unique "active-colloid" chemistry that avoids dangerous petroleum distillates and hazardous chemicals and solvents. Our products are safe for people, pets, and the environment.
Download Product Catalog
| 100% satisfaction guarantee on our products performance.
Use our powerful ultrasonic cleaner / Degreaser to remove oil, grease, dirt, dust e.t.c using your ultrasonic cleaning machine
Click Here for more info..
Best aqueous based product to replace trichloroethylene (TCE) and other solvents Click Here for more info..
Cheaper than TCE when diluted
Exceptional Cleaning
Rust Preventive included
Best Alternate for TCE
Order our Single Stage or Multi Stage Industrial Ultrasonic Cleaning Machines to get consistent 100% cleaning.
Click Here for more info..
Use our Low Foam High Jet Spray degreaser / cleaner to remove oil, grease, dirt, dust e.t.c with your spray washing machine Click Here for more info..
Low or No Foam
Exceptional Cleaning
Rust Preventive included
Changing the way the world thinks about CLEANING
Finally, there is an environmentally friendly solution for degreasing and general cleaning applications that actually works!
POWER CLEAN
products are biodegradable degreasers that are manufactured in
India
by
Roovel Solutions Pvt. Ltd.
with technology know how from
USA
POWER CLEAN Aqueous based Industrial degreaser are powerful, biodegradable, non-hazardous, liquid concentrate Industrial degreaser. POWER CLEAN aqueous based industrial cleaners/degreasers are free-rinsing industrial degreaser that effectively replaces ozone depleting chemicals such as trichloroethylene (TCE), perchloroethylene (PCE), corrosive caustic cleaners and solvent type degreasers. Based on a unique, non-toxic formula, the POWER CLEAN aqueous based cleaners/degreasers meets today's tougher environmental regulations, health and safety concerns. Extraneous oils, grease, dirt and impurities are quickly removed from various different types of parts / substrates (metals, plastic, concrete, stone e.t.c) . It is safe to use on all types of ferrous, non-ferrous metals, plastics, concretes and allows for convenient, low-cost disposal. Common applications include spray-wash cabinets, heated dip tanks, ultrasonic systems and even hand wiping.

Unlike traditional chemistries such as mineral spirits, high alkaline or hazardous chemicals, POWER CLEAN industrial cleaner uses the power of water. POWER CLEAN Heavy Duty Industrial Degreaser Concentrate is packaged in concentrated form for cost effectiveness. So when you dilute POWER CLEAN degreaser before use, it effectively reduces the cost of your cleaning.

In addition to our many proven products, we specialize in working closely with our customers to develop custom products to meet your specific requirements. Improving your process through the use of custom formulated products will limit the need for costly equipment upgrades. We specialize in environmentally safe, biodegradable, non-toxic, non-hazardous aqueous (zero VOC) and solvent-based (low rate of evaporation) industrial products such as :
Industrial Cleaning, degreasing and carbon removal products for both ferrous and non ferrous metals (Metal Cleaners & Degreasers)
Rust Preventives / Corrosion Inhibitors
Ink & adhesive removers (UV-cured inks, water-based inks, solvent-based inks)
Defluxers & rosin removers
Aluminium Cleaner
Paint strippers
Graffiti removers
Industrial Floor Cleaners
Click here to view all our product in one page... ALL POWER CLEAN PRODUCTS IN ONE PAGE
POWER CLEAN Industrial Cleaner/Degreaser products can safely & effectively replace many solvents such as :- Petrol , Trichloroethylene (TCE), Perchloroethylene, Diesel, Naphtha, Caustic Soda and other harmful solvents...
Click here to know more about TCE replacement...
Applications where you can use our products
Roovel Solutions do not just sell you a product, instead they provide complete end to end cleaning solutions. You have one stop solution for all your cleaning needs. They help you with procuring the cleaning machine, provide you with free samples of cleaning chemical and then train our employees on how to use the complete product effectively.